About me
French Computer science PhD, entrepreneur, aerospace engineer, Olympic kayaker. A massive geek in everything related to Aerospace, Computer Science and new technologies.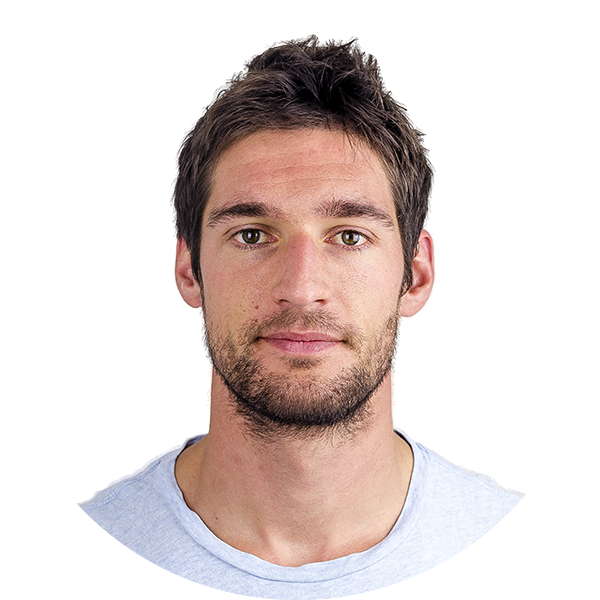 Professional experience
2016-Present: Vice-president of the French Canoe Federation (FFCK), an Olympic sport federation totaling 45,000 Members and a 6M€ budget. In charge of digital development, relationship with private companies, and high level sport.
2015-Present: CTO, co-founder of Sterblue. Sterblue develops drone-based industrial inspection solutions. Managing more than 20 individuals developing embedded software, cloud and web-based software, and machine learning applications
2011-2016: Computer scientist, PhD candidate at the French aerospace lab (ONERA) in Toulouse, France. Developed a formal language for safety-critical user interface specification. Presented this work in international conferences.
2010-2012: Representative for the French Ministry of Defense, during a two-year sponsorship program for high level sportsmen and sportswomen
2010-2011: One-year Intern at Airbus (EYMM Department). Improving processes, methods and tools for embedded user interface specification.
2003-2016: Member of the French kayak team for 4 Olympiads.
Education and awards
2016: ISAE-Supaero Special prize First-ever recipient, recognizing my professional cursus and my involvement in social activities of the school.
2016: PhD in Mathematics and Computer Sciences at ONERA. Developing a formal language for safety-critical user interface specification.
2014: NATO Dependable Software Systems Engineering Summer School in Marktoberdof, Germany, with professors who are ACM Turing Award winners.
2011: Supaéro engineer's degree at ISAE (the French Aerospace Engineering Institute), majoring in Computer Science, Aerodynamics and Embedded Systems
2010: Business and Management Engineering diploma (DESIA) at ISAE (the French Aerospace Engineering Institute)
2009: Sportsman of the year in Britanny, France.
2006: Ranked 49th nationaly at "X - ENS Cachan" competitive entrance exam to French "Grandes écoles", admitted to ENS, integrated in Supaéro/ISAE.
2004: Scientific Baccalaureate (Mathematics and Engineering) with Honors
High-level sport, Flat water sprint kayaking
2000-Present: Totaling more than 30 French champion titles, and more than 10 world cup medals.
2012: First substitute for the London Olympic games, 7th place at the European Championships
2009: Vice World Champion in K4-1000m
2008: Beijing Olympic games, 7th place in K2-500m, Delegate of French team athletes with the French Kayak Federation
2003-2004: Four World silver medals in K1-1000m, K2-500m, K1, K2 marathon Junior, 3rd in K2-1000m
Skills
Languages
French: Native
English: Full professional proficiency
Spanish: Good working knowledge
Portuguese: Beginner
Software development
Embedded Software: C, C++, Objective-C, ADA, real time systems, Scade, Lustre, Xenomai, Linux RT
Scientific Software: Python, Numpy, TensorFlow, Mathematica, Matlab, Simulink, CATIA, Solid Works, Open Frameworks
Data: SQL (PostgreSQL, MariaDB…) and NoSQL Databases (MongoDB, Redis, Neo4J, Arangodb…), GraphQL…
Web: Node JS, React JS, Docker, Angular JS, Java, Javascript, RDF, XML/XSLT…
User interfaces: Web Apps, Qt, iOS, ARINC 661, Swift, Java Swing, SWT, Max/MSP, OpenGL…
Licenses
Private pilot license (PPL-A) ongoing (35 flight hours)
Yachtmaster Coastal Certificate
Driving license
Interests and Projects
Drones: Design and operation of micro aerial vehicles, OpenPilot project member, project leader at Supaero Micro Air Vehicle club, created a unique 6-DOF Tilt-Quadcopter design, patented another UAV configuration
Data science: Developed an Inertial data processing framework for the French Kayak Team to study the dynamics of kayaking using big data techniques
Sports: Outdoor sports enthusiast with 15h per week running, swimming, mountain biking, skiing, sailing, wakeboarding, hiking…
Arts: Digital arts, algorithmic sound and video generation, sound synthesis, photography, video…